Here's What People Want from Voice Searches
Search was revolutionized in 2011 when Apple introduced Siri, the first truly functional digital assistant. Since then, Android's "OK Google" has also become a major player. Window's Cortana looked as if it would be a true rival to both, with its highly advanced functionality, but a poorly-performing OS and phone took it out of the running. Whatever voice command system you use, there's a good chance you use it a lot.
Data from 2016 shows that voice searches make up about 10 percent of all searches. That's 120 billion searches every year, just from Siri, OK Google and other voice search venues. Obviously, that is a massive market that must be tapped into at all costs. How? By answering the questions that users are searching for.
Stats to Consider
A recent survey of more than 900 smartphone users revealed some startling statistics regarding voice search. Perhaps most surprising is where and when people talk to their digital assistants. Even though Siri is celebrating its sixth birthday this year, users are still slightly embarrassed to be seen using it in public. As such, most users only conduct voice commands when they are alone at home or at work. Ironically, those who were most likely to use voice commands in public are also the same people most likely to be annoyed by others doing the same.
The overall consensus was that voice commands make life easier, for three main reasons:
It's fast.

You don't have to type the question.

You don't have to read the answer.
However, not everyone is on board with using their digital assistant for answers. Over 80 percent of those surveyed said they still open a mobile web browser for queries, while over 70 percent said they use a search engine app. Voice search didn't even make up 60 percent of the responses. However, the most important question asked was, "What new features would you like to have in your personal assistant?"
The top answer?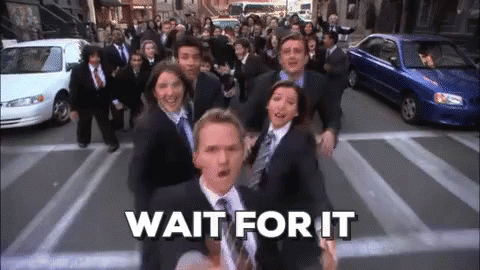 "More results that answer my question directly without my having to visit a website or another app."
Optimization for Voice Searches Is Critical
In the past, we've written about micro-moments and how to take them over. In short, knowledge boxes — those short paragraphs at the top of Google results — are the key to both mobile and voice searches. Perhaps the the chagrin of marketers and Google as a whole, smartphone users simply don't like spending more time than they absolutely need to on mobile browsers to find the information they need. So if you are going to make an impression on users, you have to be the top answer that they see in their query or have read back to them from their digital assistant.
It's an old cliché in the realm of SEO and digital marketing, but quality content truly is king in the Mobile Age. If your coffee shop the one providing that answer to, "What is an espresso?", there is a greater chance users will visit your site over your competitors to find more information — and that espresso. And with Google's recent push for more local results, it is easier than ever to be the top result in coffee-related searches over the giants like Starbucks or Dunkin' Donuts.
Not a writer? Don't worry, we can help. EverSpark Interactive is one of the top content marketing companies in Atlanta. Let us launch your website to the top of results pages. Contact us today to learn more about how we can help you.