"No Man's Sky" Team Shows One Great Way to Repair a Damaged Brand
If you want a solid example of how to recover from a huge brand misstep, look no further than the small Hello Games game development studio. Located in Guildford, England, just on the outskirts of London, Hello Games would be just a blip on everyone's radar if not for the fact that they introduced a sci-fi/adventure video game called No Man's Sky to the public during the 2014 Spike Video Game Awards.
This trailer was incredibly well-received, as were subsequent ones. But when No Man's Sky finally released this past August, reviewers and many of the game's biggest supporters were dumbfounded. "This is it?!" most resounded in nearly unanimous opinion.
Hello Games has been catching the full brunt of the internet's wrath since then, but for some reason remained mum. And while every PR rep in the world would have advised against this strategy, it paid off in a moment of astounding honesty and humility.
The actions taken by Hello Games may not represent the perfect PR strategy by any means, but given the challenges they faced, it demonstrates a solid path any team could take when the battle seems steeply uphill.
We're Here, Live at the Scene of the
Derailed Hype Train…
You may not have heard about the video game No Man's Sky, but it caused quite a stir in the video game world for two big reasons.
The first reason was that the game promised to be the very first true iteration of what the "next gen" of game design could be capable of. An initial batch of No Man's Sky trailers showed players exploring an infinitely variable amount of procedurally generated worlds. With infinite things to discover, the game could push forward the boundaries of what is possible in gaming.
Except that was all a bunch of baloney. The game's disappointing release is the second thing it is known for, and this poor reception only escalated.
Contrary to many people's expectations, the game was missing countless features that seemed to be promised by the fantastic trailers. Instead of intelligent animals foraging for food and interacting with one another in herds, for example, gamers got boring alien cows and monsters. The version of No Man's Sky the public received could best be described as a series of broken promises.
This video's juxtaposition between the trailer and the initial release says it all:
The contrast between the two was so extreme that Hello Games was even investigated for possible false advertising. Shock turned into anger, as it so often does online, and Hello Games was inundated with a series of damaging user reviews on platforms like Steam and Metacritic. They even got a nomination for a "Worst Game of the Year" award. Disparaged, Hello Games made a few apologies, then disappeared behind their desks to clear up the damage.
First Patch and a Hair Shirt to Match
When most brands go into damage control mode, "go to work" means hiring marketers and celebrity endorsers while funding every charity gig in town. To Hello Games, "go to work" meant sitting behind their desks and doing their day jobs.
Rather than try to make hollow-sounding apologies or flatter their audience, they set out to start making No Man's Sky the game they knew it was capable of being. Their first update released  just last week and adds a taste of the feature-rich grandeur the trailers suggested.
Also included with what was meaningfully dubbed "The Foundation Update" was a small dose of the communication that many felt was sorely lacking from Hello Games. This included the conciliatory statement from co-founder Sean Murray: "We're getting better as quickly as we can for the players who invested in us. Thank you for sticking with us."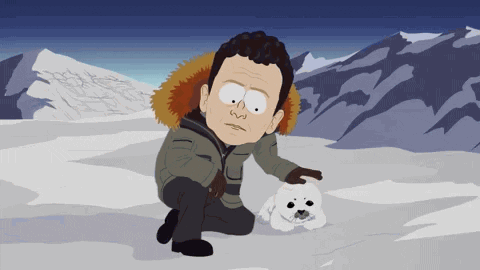 It also included a brief synopsis of why the team went dark for so long: "We didn't want to talk about anything in it until it was 100 percent certain."
Essentially, Hello Games learned the lesson that they had talked too much, too loudly. Yes, they had every right to be excited for what their game might eventually be, but they spectacularly failed to manage expectations towards the first release. Many would even say they lied.
Rather than be thought liars again, Hello Games decided to show rather than tell. And, as always, actions speak louder than words.
Consider Unconventional Digital PR Solutions
to Rise to the Specific Challenge
As business decision-makers, we can't always be perfect. But, we can recognize the root cause of a problem and fix it according to a direct solution rather than roundabout PR dog and pony shows. When audiences get distrustful, as they did in Hello Games' case, only give them the truth. And when the truth comes out, it should be heard far and wide, letting the world know you are making things right. In fact, with Hello Games' most recent announcements and updates, the subreddit dedicated to No Man's Sky seems much happier. 
Whether you are facing backlash like Hello Games or simply want to bring more positive attention to your brand, EverSpark can help. Learn more about our Digital PR services or contact us today to get started!