Missing Your Local Audience? Here's How to Reach Them
As mega-corporations spent a record amount on ads for the Big Game last Sunday to bring in more customers and website visits, local businesses may feel they are being squeezed out. Chances are, your deli doesn't have $5 million to drop on ad space.
The good news is, you don't need to — after all, Chicagoans aren't going to fly to Atlanta just to try your reuben sandwich (sorry to crush your dreams).
Yet even if you aren't worried about targeting customers across the country, it can still be tough to stand up to other similar local businesses in your area — much less local branches of national chains.
If you're just starting out with your marketing endeavors, or aren't reaching the audience you want, this article is for you. Here's how to revamp your local SEO tactics to ensure you aren't missing your customer base.
A Note About Local SEO
In recent Google algorithm updates, the search engine acknowledged users' needs by shifting the focus of results almost completely to local search results. Consider these statistics from Google itself:
80 percent of consumers look to Google to get local results, including business locations, hours and product availability.
Half of all consumers who find local search results on their smartphone visit a store within a day; a third who use a tablet or a computer do so as well.
Nearly 20 percent of local smartphone searches lead to a sale within a day.
Clearly, if you want to reel in more of these customers, you have to be at or near the top of search results. Sure, paid ads can help with your crusade, but why pay for something that you can acheive organically?
Drive sales by using these three tactics:
1. Don't Ignore Localized Content
Despite what new-age marketers may try to say, content is still king, and for good reason. Without it, users have no information to use when deciding whether or not to visit your business. Plus, Google may flat-out ignore your quest for the top spot if you don't have content. But the key here is localized content.
Your potential customers want to know what problem you can solve for them now, whether the need a new radiator in their station wagon or a bouquet of roses for Valentine's Day (by the way, Valentine's Day is coming up!).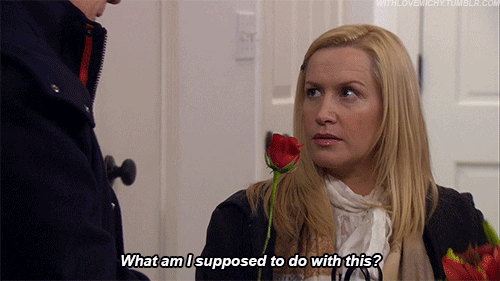 Moreover, many consumers, especially in small towns, want to know if and how you are involved in the local community.
Your website should show that you are dedicated both to your craft and the community you serve. Tell your story! Give website visitors a reason to trust you, and to like you. Make sure to use locations in your website content (and your blog — you do have a blog, right?). That way, both visitors and Google know that you sell embroidered handbags in Franklin, Tennessee. Consumers can come visit your store quickly, and Google will know to feature you in local search results.
2. Build Local Links Organically
Nothing tells Google that you are an authority in your industry, and therefore should be near the top of search results, like having a vast backlink network. All this means is that other websites link to your own site, whether it's featured products, specific blogs or other pages. One of the easiest ways to get backlinks is to get connected with local directories, like your Chamber of Commerce, as well as directories like Yelp and Facebook.
But these are not the strongest links you can find. You will want to get connected with other (complementary) businesses in the area who won't mind sharing your content. Links from social clubs like Rotary or Leo can also go a long way. Doing so demonstrates to Google that you are connected to your community — a major factor in local SEO tactics.
However, farming for backlinks can be disastrous if you do it wrong. Trading or even buying backlinks is generally frowned upon by Google. Instead, incorporate your backlink strategy organically into an overarching digital PR campaign and make sure your efforts stay above-board.
3. Manage Your Listings
Have you set up your Google My Business account? If not, there's a good chance no one is going to find you.
Google My Business allows you to control how you show up on Google Maps — and where.
You can set up your hours, featured images and other essential information your customers need to know. You can also correct any issues related to your given location on Google Maps.
In addition to Google My Business, being listed on multiple directories can work wonders for your SEO. We mentioned Yelp and Facebook, but there are hundreds of directories, big and small, that you could potentially be listed on. It's important to first and foremost get listed on local directories, but once that is done, you will want to get listed on the national ones as well. Here are some of the most common. 
While local SEO marketing may be something you have time for, chances are you are already wishing for 28 hours in a day to get everything you need done for your business. If that sounds familiar, you don't have to go at it alone. Our team of local SEO experts can ensure you are found near the top of Google search results. Contact us today to learn more about how we can help you.