It Hungers! Facebook Grows, Aims to Feast Upon Fandango, Craigslist and GrubHub
Facebook already owns a great deal of your time, if you're like most of us, but now they want MOOOORE. The unstoppable behemoth aims to consume Craigslist with its new local Marketplace feature, while also mowing over online movie ticket and food order sales if it cannot be stopped.
Behind this bloating of the beast is the new Marketplace feature. While it sounds identical to the "Marketplace" feature of years past and similar to the current Buy/Sell/Trade groups, it actually has more in common with Craigslist than those group-oriented programs. Sellers can list items to be viewed by those within their local network, and potential buyers can search or browse all such listings when they are in the mood to shop.
Less revolutionary is Facebook's new functionality on commercial pages. Users can get direct quotes from businesses, book spa or salon appointments, order food from restaurants and even purchase movie tickets through the service.
Both expansions show that Facebook is not content to be a productivity succubus alone, but also a lurking shadow behind local purchases and business activities. Businesses can take advantage of this spreading influence to potentially lift sales and gain scary amounts of commercial reach.
Craigslist Faces a Ravenous Foe
Craigslist's popularity is undeniable, with its 700 local sites generating over 50 million queries every day. Of course, that volume pales in comparison to Facebook's 1.13 billion daily active users, something Marketplace product manager Bowen Pan hopes will translate to some heavy traffic for local Marketplaces.
Unlike Craigslist, where people most commonly send out specific queries, Facebook's local Marketplace intends to facilitate passive browsing among the current listings. Additionally, much like the Newsfeed algorithm tries to (and often fails at) select posts you would find interesting, the Marketplace will arrange items based on your profile information and your past browsing history. Searching and filtering is also possible, too.
Once users find something, they can connect with the seller via Messenger to arrange a transaction. Facebook won't be handling the transactions directly, nor will they allow buyers to rate sellers, but they claim they will be able to police conduct based on reports alone. They also hope that people will be less likely to scam since "on Facebook people actually represent their real selves," according to Bowen Pan, who has apparently been using Facebook wrong this whole time.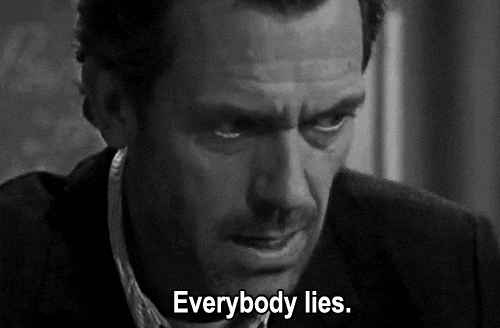 As the Marketplace feature evolves, the service will extend from human profiles to Business Pages and perhaps even paid ads. Considering the wealth of information offered from Facebook profiles and activities, local businesses could soon have a powerful new tool for targeting sales and measuring performance by demographic.
Buying Star Wars Tickets While Getting a Perm and Ordering Paninis and Telling Pam She Looks Great *Heart Emoji*
In addition to the possibility of Marketplace opening up to Business Pages, Business Pages could soon enable direct transactions that can include:
Ordering food for delivery or pick-up

Booking appointments at spas or salons

Buying movie tickets

Getting quotes for specific services or inquiries
Altogether, Facebook appears to be weaving in features that see on-site activities translating to real life purchases, These purchases are also tied to user data, deepening the knowledge pool one could fill based on Facebook data alone. And while all these features have yet to prove themselves long-term in a trial-by-fire, they indicate the dire need for businesses and brands to have not only a presence on the social network, but a comprehensive strategy for how to translate that presence to revenue.
With our social media and digital marketing expertise, EverSpark could show you the way. Visit our digital marketing services page to learn more about what we can do for you, and then contact us today!