Accelerated Mobile Pages (AMP): The Next Evolution of Web Design?
Almost exactly a year ago, Google quietly unveiled their plans for a project that just could become the next iteration of the web as we know it. Called Accelerated Mobile Pages, or AMP for short, the project involved reimagining the way mobile web pages were fetched and served to mobile users through artful use of code.
Now, one year later, the AMP project has gained a tremendous amount of momentum and has seen some pretty big buy-in from major media publishers. Search Engine Land reports that 600 million pages currently use AMP code across 700,000 domains. Major supporters of the project include Wired magazine, Washington Post and Miami Herald. Each one reports improved engagement and CTRs with both ads and content.
So, in light of this one year birthday and the subtle waves AMP has made behind the scenes, we decided to blow the project wide open and tell business and webpage owners why they should start caring about AMP.
What Exactly Is AMP?
Accelerated Mobile Pages refers to pages that use particular HTML code snippets that fundamentally change the way the page is loaded from a server onto a user's device.
The easiest way to think about it — although this may be a huge oversimplification — is to take what you know about responsive web design and translate it to the back end of page design. Whereas responsive design aims to mish and mash and mush visual content in a way that makes it look more presentable on a smaller device screen, AMP coding aims to optimize the way each page is loaded onto the device and how the page communicates with the server.
The primary goal? Speed. Google also states that they want to fix all the broken, janky functionality that mobile web users must often endure. As the project continues, expect issues like barely-functioning dynamic ads, non-loading site elements and unbearably slow speeds to be a thing of the past. Another primary goal is to deliver a seamless web experience to a wide variety of device users, so an owner of a HTC device in Kolkata won't have a different experience of an iPhone user in Toronto.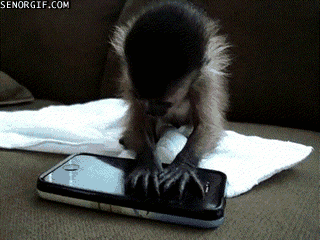 Oh, and the best part is that the project is not a copyright-protected piece of technology. Although some people could later use shared ideas from AMP code to create a trademarked product, the code in its entirety remains open source as of now. Google views the development of AMP and the mobile web experience by proxy as a collaborative effort, one that they and others can improve together by sharing resources.
How Does Using or Not Using AMP Affect My Ranking?
Google states that AMP is not a ranking factor, per se, but that they will show an AMP-optimized version of a page to a mobile search user over the original page if the option exists. As such, having AMP-optimized pages can give your site a huge boost. Consider this:
Google already considers page load speed a factor, which AMP seeks to optimize

Google already switches out

deep app linking

for AMP pages when applicable

Google has gotten aggressive quickly in the past when it comes to forcing content publishers and site owners to

jump on board their preferred optimization

path or else risk a ranking dock
A possible fourth point would be the shiny rhetoric Google employs when discussing AMP as the future of mobile. In their ideal world, highly functional mobile pages would replace apps in all but the most specific of exceptions. People turn to mobile searches for quick and convenient answers. If you aren't delivering that, they will find someone who is. Speed is the name of the game.
Like every other major SEO and digital marketing change, EverSpark promises to keep our ears to the ground and our clients abreast of their current available options and potential best practices. If you are interested in adding AMP functionality to your site or exploring how to improve your business's page ranking in general, we can help. Contact us today to learn more about the services we offer.