8 Biggest Digital Marketing Trends We'll See in 2017 (As Told by Tim Curry)
2016 could not possibly end quick enough, lest it somehow takes Tim Curry with it before December is over. Yet, we are trying to keep a sunny outlook towards the months ahead, if for no better reason than our therapist said it was cheaper than meds.
All one-liners aside, 2017 is set to be a fairly exciting year, considering all of the new digital marketing changes on the horizon. Smaller companies will have more advantages than ever when it comes to identifying audiences, targeting them with compelling content, and then refining their approach in response to dutiful measurement of every relevant metric.
In short, companies of all sizes will have more tools at their disposal but also more things to keep track of than ever before. Here are some of the biggest things they should watch out for in the year ahead.
1. Engagement Metrics Matter Less Than Ever
Marketing experts have long called certain easily-measurable metrics "vanity metrics," and rightfully so. Metrics like the number of impressions your posts made and the number of "likes" you earned don't count for diddily if your respective campaigns are not helping you meet your goals.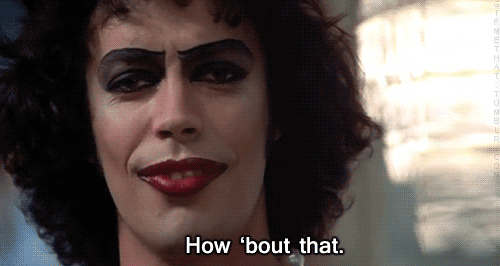 In lieu of these metrics, companies will be doing their best to measure ROI (return on investment) through complex attribution models. Getting precise numbers may be difficult, but this effort gives companies all the more reason to be scientific in terms of how and when they adjust their marketing efforts. Technology that makes precise attribution easier will also likely be prioritized on marketing budgets.
2. Citations Entrench As an SEO Competitive Edge
A "citation" is a fancy SEO way of describing any activity that can allow a search engine to connect information online to your web pages. This mostly refers to locally-based links back to your site, but it can also include any online mentions of your business. Once, that meant developing a PR strategy around guest posting campaigns, and while that is still viable (though increasingly more difficult), social media mentions are gaining ground for brands that want to build genuine grassroots SEO.
Citations can also refer to data on your own site when it is given semantic markup that Google can recognize. This type of citation includes the classic Name Address and Phone number data used by Google My Business listings as well as any rich snippets the search engine may be able to use in knowledge boxes. As these boxes become more prevalent, brands that get featured in them will dominate their competition.
3. Non-Traditional Media Draws Bigger Audiences
More and more audiences are tuning out of traditional passive media in favor of outlets where they control the programming. Streaming video has begun to conquer expensive cable packages, and traditional news outlets are being eschewed in favor of ones that make pretend news up that can whip rabid commenters into a frenzy (a.k.a., Occupy Democrats and Breitbart).
As audiences try to steer clear of media that makes them bored or uncomfortable, traditional ad techniques are losing their effect. Instead, brands must focus on factors like storytelling, native advertising and other methods that meet audiences halfway.
4. The Need for Influencer Marketing Grows
One such audience-focused strategy that has been gaining the most ground is influencer marketing, where online personalities with large pre-existing audiences partner with brands to achieve synergies that benefit both parties. While this does include guest posting, it increasingly involves mentions on social media and in videos.
Since the demand for authenticity is rising, these endorsements must actually appear to gel. So, having multi-millionaire Matthew McConaughey pretend that Lincoln is God's gift to autos will be more likely known for its scintillating parodies than as an effective ad campaign.
For this reason, influencer relationship management becomes critical. Platforms like streaming live video and Snapchat leave open too many variables for a brand to be able to exert control over their influencer partners. Instead, the relationship must be fashioned from the ground up to ensure that it will actually promote the brand organically rather than entangle it in distracting conversations.
5. Voice Search Looms on the Horizon
Smartphones took nearly a decade to gain enough traction for them to disrupt the online landscape, proving that new technologies can start slow and build up fast. Voice search features may very well be in the same boat, helped along by the smartphones that first introduced them to the world. Now, we can ask our smartphones, Amazon Echos and Google Home units to queue up our favorite song for us and answer our random questions, keeping us company even when we shower.
Along with the ascent of voice search comes an increase in semantic search and other voice-based SEO factors that could change our approach to keyword usage and other SEO practices we currently take as gospel.
6. Cross Channel Strategies Grow
In addition to marketing technology assisting with attribution, smaller brands will begin to take advantage of technology's ability to link formerly dissonant campaigns into one cohesive strategy. These connections allow them to leverage the marketing assets they have invested the most in alongside social media exposure, which is relatively free.
Fine-tuned audience targeting will also become more of a priority, as will efforts to connect online activities to offline purchases and activities.
7. Mobile Continues Its Ascent
Mobile-first strategy has been a huge talking point in the SEO world this past year (and the year before), but don't expect it to go away anytime soon. Ever since Google brought mobillegeddon upon us, site owners have realized that the effects of ignoring mobile users can be nothing short of apocalyptic.
Brands simply must consider mobile and responsive design at the forefront of their priorities with every online page revision they make or feature they add.
8. User Intent Drives Branding, Design
User intent is at the heart of any good content strategy, but it should also come more and more into play as you design other online aspects your audience will interact with. Sitemap layouts will increasingly reflect the natural navigation tendencies of audiences, for instance, as will the features found on them.
As an example of online features adapting to intent, marketing agency Omnicom recently found out that online customer service should not solely exist to address complaints. Instead, customer service should also involve greeting people through features like live chat and helping guide them through their purchase. People evidently feel more comfortable when talking with a real person, even when that person happens to be connected through a signal thousands of miles away.
In Our Own Words…
2017 has all the hallmarks of a landmark year for Digital Marketing and SEO. Companies now need to think of internet marketing as one cohesive unit, pushing the cause of the company instead of silos that don't speak to one another. Everything is now connected. I think of it like a tree. At the bottom are your roots and base; this is SEO. You must have this as the core of your business marketing. SEO supports the narrative, which is content and syndication and is the center of the tree. SEM (a.k.a. PPC) makes up the upper 3rd portion, with PR and digital outreach broadcasting the benefits of the company as the top of the tree. At the very top of the is conversion. Metaphorically you could turn it upside down and it's a sales funnel. However, I prefer to think of it as something that is being built and is growing one layer on top of another that shares the same core.
---
With rankings becoming less important and long string keywords becoming a bigger focus in search, websites will have to focus more on getting more out of the traffic that comes through other traffic channels. In addition, with 2016 being year of mobile first design, 2017 won't be much different. Mobile phones are now officially the primary device for search. According to Google, over 80 percent of users consult their phone in stores to research on their purchases. With this trend continuing, we will continue to see websites that have mobile-first design and are built for speed. Complex CSS grid layouts will help designers solve long standing web design problems like vertical centering. Companies who continue to focus on content delivery, personalization and conversion on different devices seamlessly will be winners in 2017.
---
Digital PR will become a more well-known concept across the agency industry and with corporate marketers alike in 2017. In terms of how it affects SEO, Digital PR is a more formal way to say "link building," and it also helps move away from the stigma of what link building has become. Ever since Google released its first major algorithm update impacting spammy links in 2012, know as Penguin 1.0, businesses have been uncertain if link building is a big no-no in the industry. But if done correctly and naturally, it will benefit a website. Link building still plays a key role in SEO, so implementing a proper Digital PR campaign essentially covers three major marketing verticals all under one roof: SEO, Social Media, and Public Relations/Branding. We have written a summary of the topic to help you better understand it.
---
When Approaching Digital Marketing in 2017, Remember: Don't Dream It…
We know it can be a scary world out there in light of all these changes, but like we said before, small brands have more tools than ever to bring them and their audiences closer together. As you approach the new year, commit to owning every single one of these strategies and preparing for where they may take you on the road ahead.
If you need any help adjusting to this brave new world, remember that you don't have to go it alone. EverSpark Interactive is an Atlanta SEO company and more to help your company grow and improve with each passing day. Contact us to start making the most of 2017 and beyond!